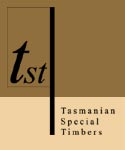 To see Huon pine 'in the flesh' you need to come to Western Tasmania.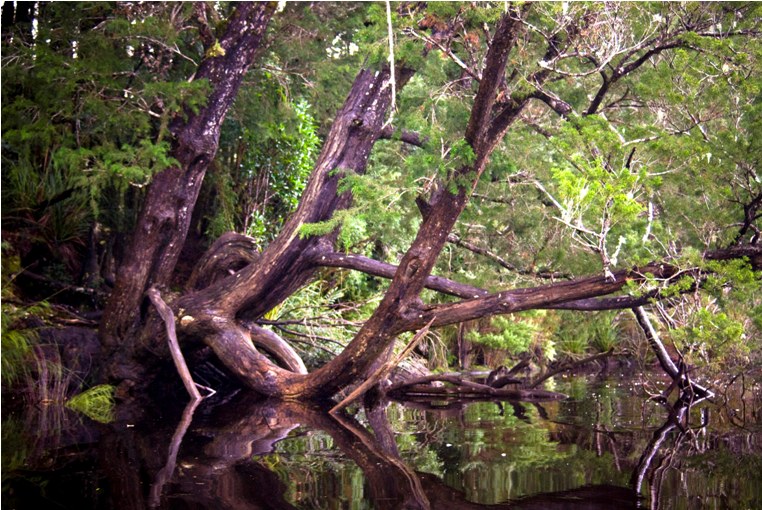 If travelling down the Western Explorer road ensure you spend some time at the lovely little village of Corinna.
The Huon Pine Walk along the banks of the Pieman River allows easy access to some lovely specimens, and a cruise along the river on the Huon pine boat Arcadia will reveal many more. Better still, get in a kayak and enjoy the experience of paddling the tea colored waters, with Huon pine foliage delicately kissing the river beside you.
Mt Read looms above the mining village of Rosebery, and on the southern side of the mountain is the Lake Johnston Nature Reserve. It was established to preserve a community of native plants, the most famous of which is a sprawling Huon pine tree. It has been the subject of numerous scientific investigations, and has been proven to have been growing on that spot for 10,500 years. While the oldest individual growing trunk has been dated to 1,600 years, it is clear that this male tree has been cloning itself in its solitary eyrie atop the mountain, and has been there since the last Ice Age. Access is carefully controlled and very limited numbers are permitted to visit each year. At the moment there is no operator, but we hope a new one will be appointed soon. Contact Parks and Wildlife Service Strahan – 6 1 3 64726020.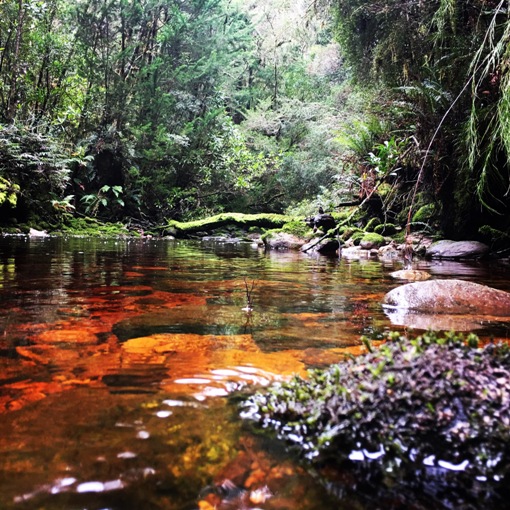 There are Huon pines growing on the banks of the Queen and King Rivers south of Queenstown, accessible via the road which heads through the locality of Lynchford and over Mt Jukes. The viewing platform at Newall Creek provides information on and examples of the major rainforest trees. Make sure you continue across the river and up the slopes of Mt Jukes to experience two of the best lookouts in Tasmania. Better still, get Anthony and the team at Roam Wild to take you on a tour, which shows you the best of the trees, and visits our Lynchford sawmill.
Along the way to the ancients. Photo courtesy of Roam Wild
There is a range of ways to view Huon pines when based in Strahan:
Two cruise companies both run excellent tours to the rainforests of the lower Gordon River, with a stopover to wander in the forest and visit a 2,000 year-old Huon pine tree, and another at Sarah Island where guests will hear inspiring stories of the convicts' Huon pine boat building activities.
Young Huon pines can be seen on the route of the West Coast Wilderness Railway on the journey between Strahan and Queenstown (or reverse).
West Coast Yacht Charters takes passengers on an overnight cruise to Sir John Falls, near the Gordon River's junction with the Franklin River. Huon pines line the river for the whole journey.