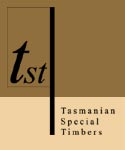 Contact
Huon Pine @ Tasmanian Special Timbers
Tasmanian Special Timbers
The Huon pine specialists
Direct Sales, Strahan – the best smelling shop in Australia.
Open daily, at the 'carpark end' of the Wilderness Woodworks building
Visitors and browsers welcome – we don't care if you buy; just come and enjoy the smell and marvel at the beautiful shapes and patterns.
Privacy note – your details are emailed directly to us and not held online by a third party.